Specific topical treatment of mild to moderate acne able to perform an effective sebum-normalizing action and actively reduce the number of acne clinical manifestations (comedones, papules and pustules).
It contains Star Anise Extract, natural multifunctional ingredient, well known in Chinese medicine for its excellent exfoliating, lenitive, purifying and antioxidant properties, making it a complete ingredient inneutralizing all acne features.
The formulation is also enriched by the combination of a natural disaccharide (Trehalose), Hyaluronic acid and red alga extract able to perform a film-forming action and restore the skin natural water content.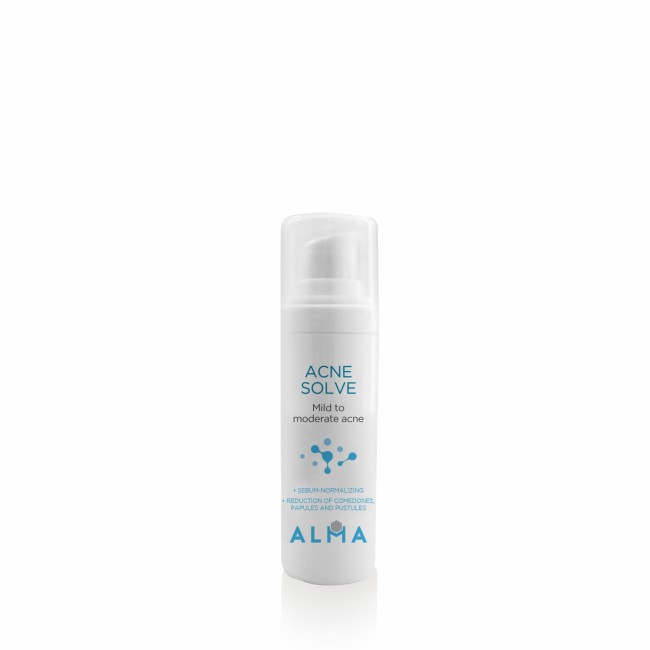 Regulatory status
Medical Device Class IIA. (Marking on going)