4 products effective in the treatment of ulcers and other irritations of the buccal mucosa.
A complete treatment of canker sores and ulcer lesions with 4 references addressing different sides of the skin disease: a targeted action, an extensive covering, a mouthwash and a junior flavored. Due to its filmogenic properties and the content in Hyaluronic acid, the formulation covers the irritated part of the mucosa, ensuring protection and encouraging natural healing. The presence of a patented ingredient exerts a natural antioxidant activity and keeps the microenvironment of the lesion under control, respecting oral microbiota. It takes advantage of the barrier effect of its mucus-adhesive matrix, isolating the affected area from mechanical and chemical stress (rubbing, saliva, drinks, etc.), relieving pain and burning sensations.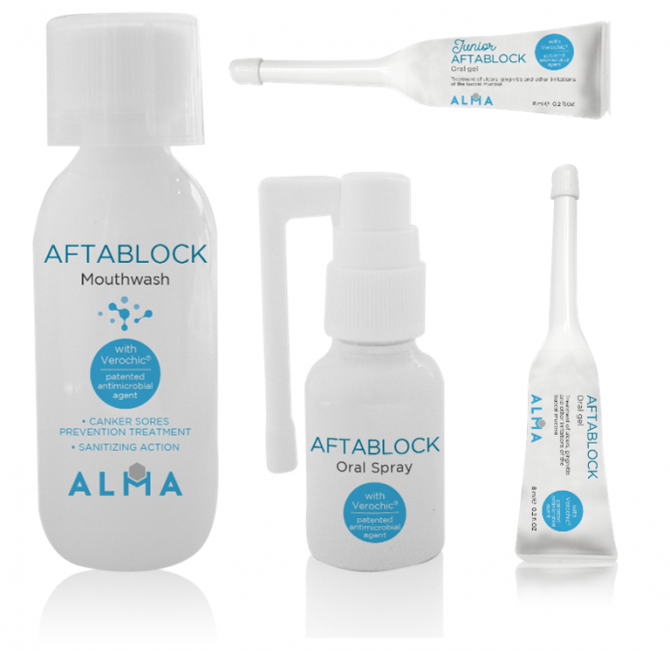 Regulatory status
All 4 products comply with the essential requirements in the Annex I of directive 93/42/EEC modified by the 2007/47/EC directive, and it is to be considered as belonging to the Class IIa (on going).