4 products effective in the treatment of ulcers and other irritations of the buccal mucosa.
A complete treatment of canker sores and ulcer lesions with 4 references addressing different sides of the skin disease: a targeted action, an extensive covering, a mouthwash and a junior flavored. 
Due to its filmogenic properties and the content in Hyaluronic acid, the formulation covers the irritated part of the mucosa, ensuring protection, encouraging natural healing and relieving pain and burning sensations. The presence of a patented ingredient exerts a natural antioxidant activity and keeps the microenvironment of the lesion under control, respecting oral microbiota.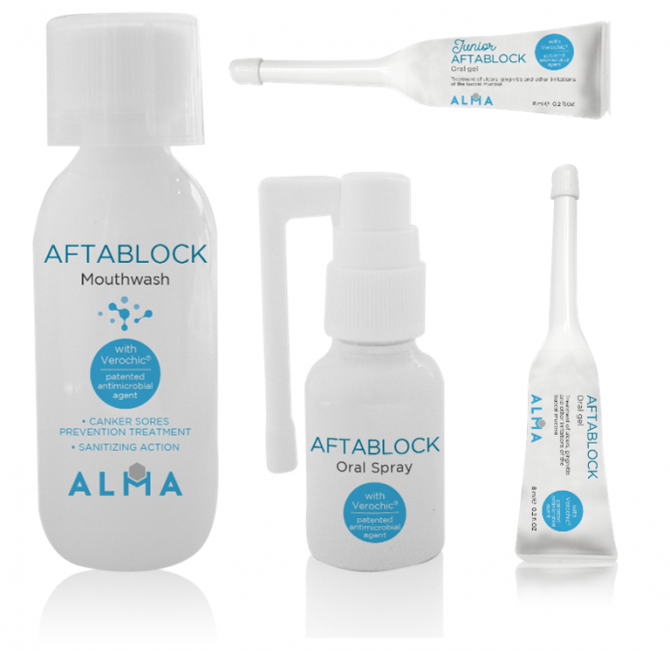 Regulatory status
All 4 products belong to the Class IIa.