Food supplement for both dry and chesty cough
Food supplements to favour the fluidity of bronchial secretions, useful against both dry and chesty cough.
 It is enriched with extracts of Drosera and Grindelia known for their soothing and emollient effects on the oropharyngeal mucosa, along with extracts of Propolis, Prickly Pear and Star Anise whose anti-inflammatory and anti-bacterial properties enhance the health and well-being of both the oral and upper respiratory tract.
It is indicated in all irritative processes of the bronchial respiratory tract, to dissolve phlegm and facilitate its removal.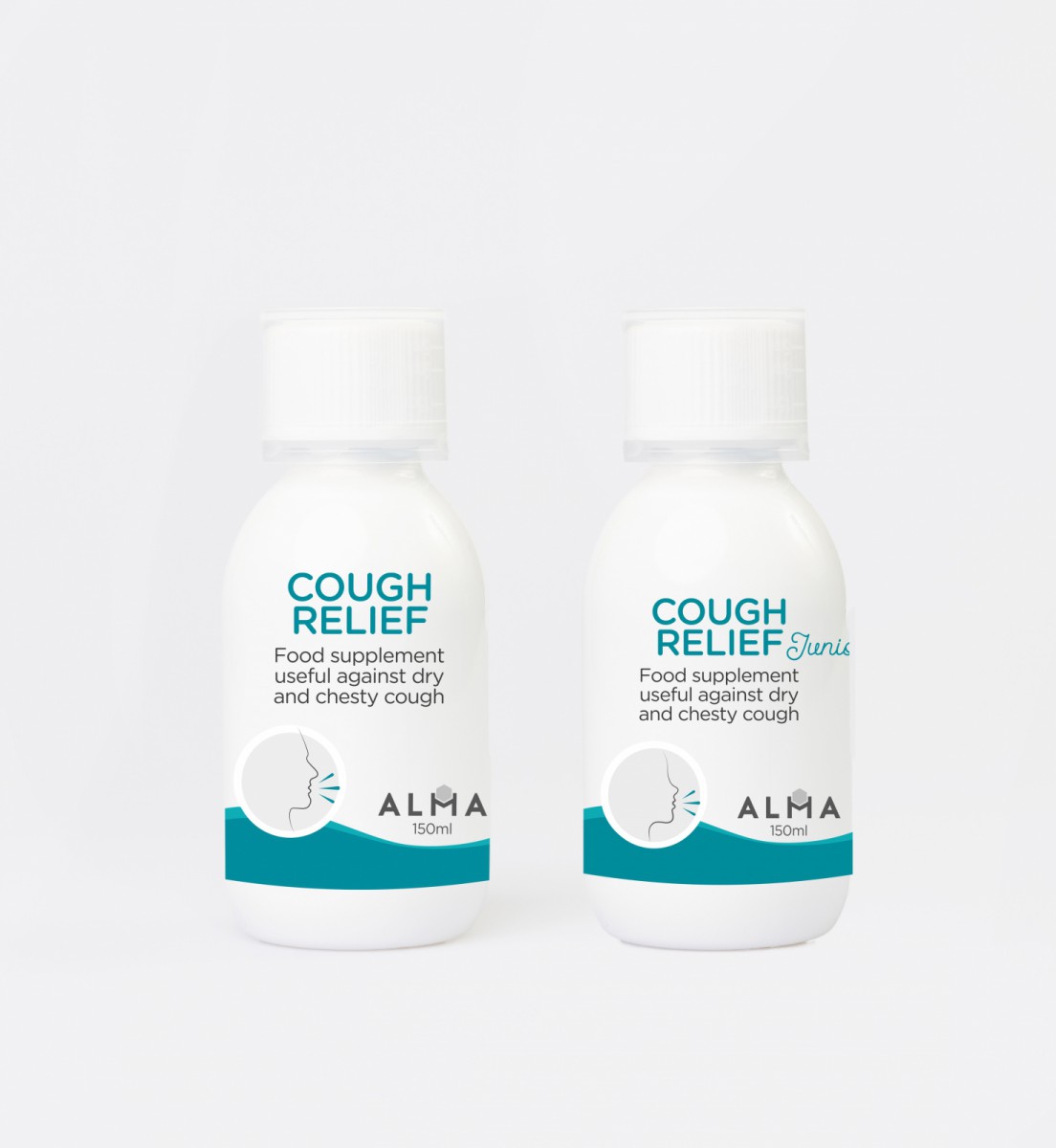 Format
150 ml bottle with measuring cap and childproof closure.
Available in 2 versions:
Adult - enriched with Eucalyptus Essential Oil to confer a balsamic effect.
Junior – with honey flavour, recommended for children over 3 years old.