Indicated to prevent and counteract the dermatophytoses of the feet and avoid recidivisms following Tinea pedis. Ideal as a daily treatment for a complete hygiene of sportspeople feet.
Treatment of Athlete's foot: the gel forms a persistent protective layer on skin and on nails, avoiding the direct contact with dermatophytes that may be present in the surrounding environment and clothes. 
It counteracts and prevents fungal growth and survival.
Furthermore, it plays a multifunctional action for the hygiene and comfort of the interested area.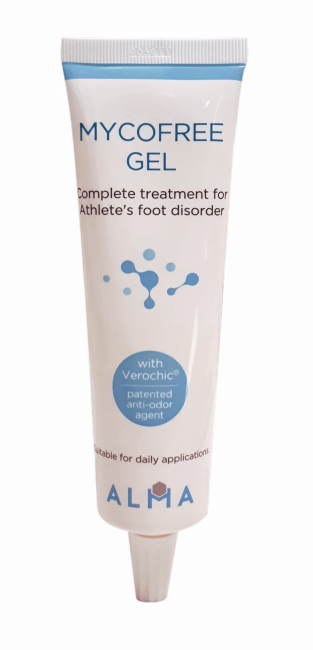 Regulatory status
Medical device Class IIa.