Nail lacquer - onychomycosis, onychodystrophy prevention
Onychomycosis is a nail infection caused by a fungus, affecting both hands and feet; its manifestation usually involves an anti-esthetic change in the shape and the color of the nail.
When the fungus spreads deeper, it can also cause spots formation, thickening and brittle nails, which tend to crumble on the sides. Although not dangerous, it can turn into a relevant problem in terms of pain, the impact on both the social and the working life and the possible recidivism on patients.
Nail Rescue is a multifunctional treatment to protect the nails of both hands and feet, preventing the growth of fungi causing onychomycosis.
At the same time, it performs a restructuring and corrective effect for onychodystrophy; it corrects dyschromia and nails imperfections.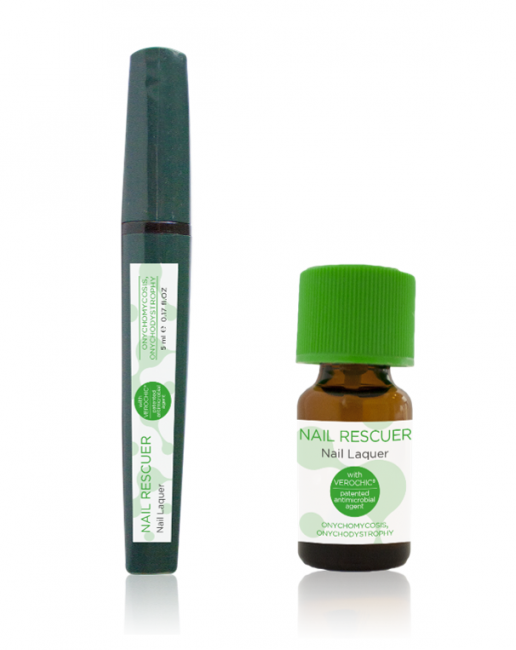 Regulatory status
Medical devices class IIa