Food supplements to favour relax and restful sleep
Food supplements in drops based on melatonin able to improve overall sleep quality and reduce the time needed to fall asleep (known as sleep latency).
Other selected ingredients of vegetable origin exert a synergistic action by promoting relaxation and mental well-being.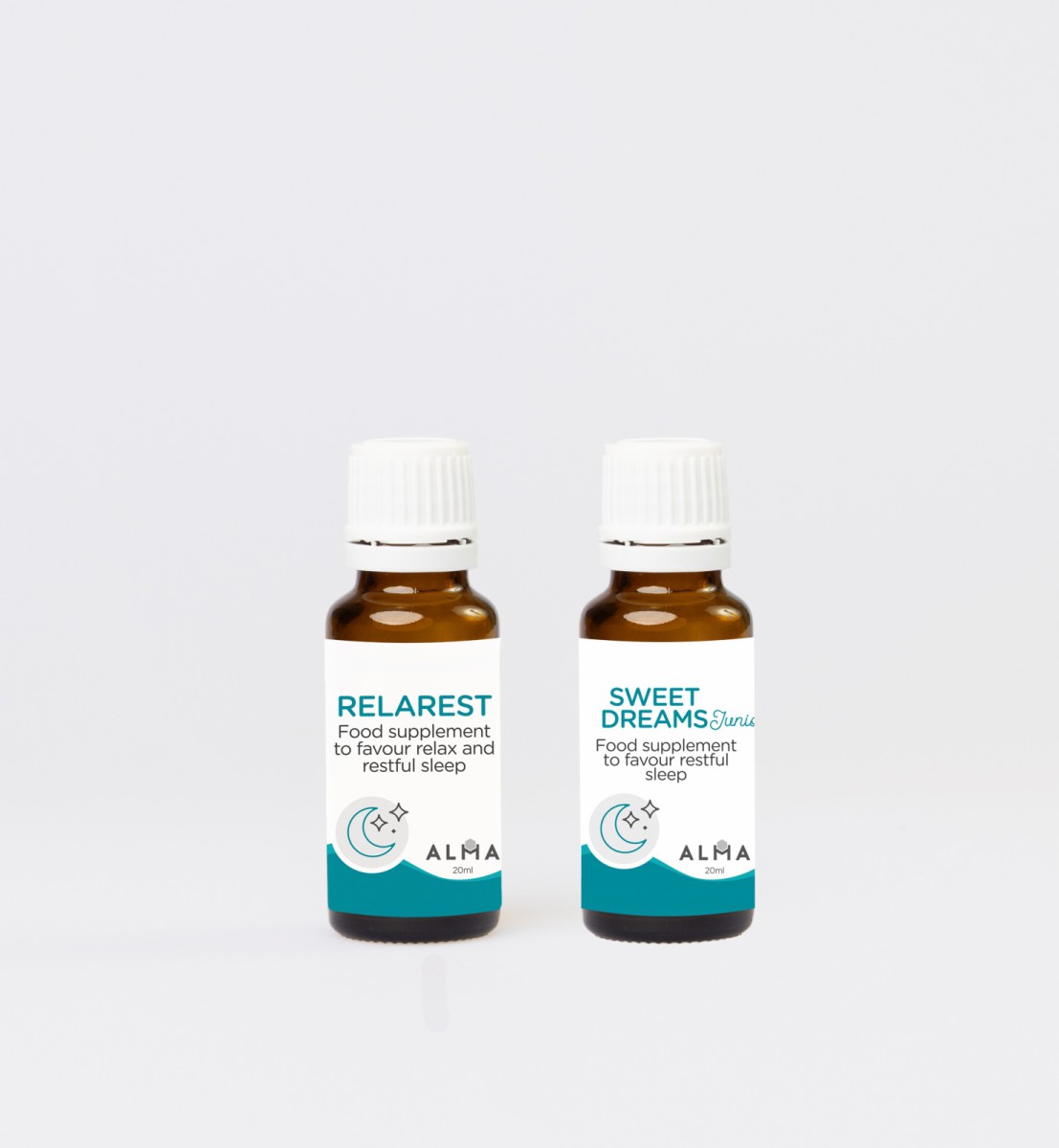 Format
20 ml glass bottle with overturning dropper.
Available in 2 formats:
Adult - with Hawthorn dry extract
Junior – with chamomile dry extract, recommended for children over 3 years old.